Santa Maria Water District (SMWD) was invited by Sacred Heart Academy Alumni Association Inc., Medical Mission Group SHA 88, and Sta. Maria Batute Lions Club to be a part of Dugo Mo, Buhay Ko – 28th Blood Letting Activity which was held at the Sacred Heart Academy Gymnasium last March 20, 2022 (Sunday) from 8AM to 12NN.
SMWD employees are more than willing to participate in the said activity since its primary objective is to collect bloods to save lives and donating blood may also help improve their physical heath and emotional well-being. Ms. Shaira Maela N. Sonajo (Industrial Relations Management Assistant A) from the Human Resource Section assisted the three (3) employees who participated in the blood letting namely Mr. Alvin P. Policarpio (Records Assistant), Mr. Angelo G. Rosillas (Storekeeper B) and Mr. Engelbert R. Lazaro (Water Resources Facilities Operator A).
Giving blood is a life saving action. SMWD aims to contribute in any help to the best interest of the public and it will continue to support the blood letting activity of the organizers.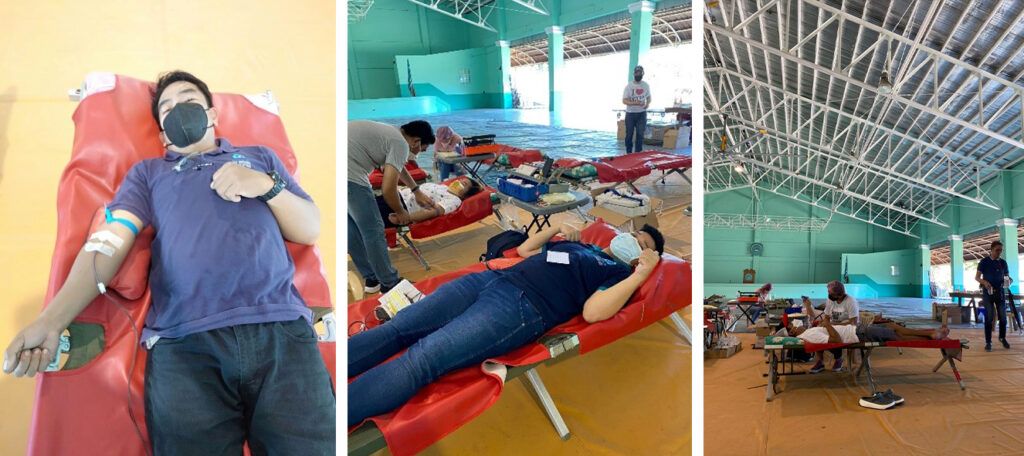 Prepared By:
Lovella Anne J. Jose
Personnel Assistant
03/25/2022