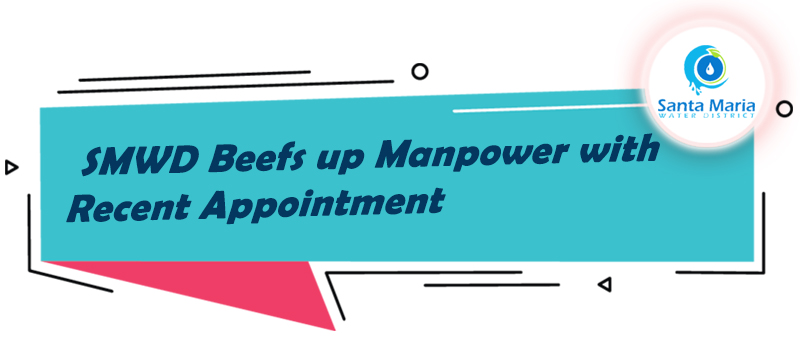 The Santa Maria Water District boosted its capabilities to serve the public with the regularization of six (6) Job Order employees last October 1.
The recent regularization included two (2) employees each from the Human Resource and Procurement Sections, and one (1) each from Billing and Frontline Services Sections.
For the HR Section, Ms. Samantha Sison and Ms. Shaira Maela Sonajo earned the slot for Industrial Relations Development Assistant A and Industrial Relations Management Assistant A, respectively.
Meanwhile, Mr. Romel Lazaga will now be a Utilities/Customer Services Assistant C and Ms. Marichu Ferrer taking over as Procurement Assistant.
Lastly, both Mr. Heinrick Bautista and Ms. Jessica Elaine Francisco climbed up to Utilities/Customer Services Assistant B.
"It's all about the right perspective, and loving what you do. Cliché as it may seem but when you love what your do, you won't feel working at all," said Ms. Francisco after they took their Oath of Office in front of SMWD General Manager, Engr. Carlos N. Santos Jr.
Aside from having the salary and benefits of a regular employee, they are expected to abide by the code and conduct of public officials and employees, and perform their task with the highest level of professionalism and skill.
With the regularization of the six employees, the SMWD now has a manpower of 77 regular, 17 casual, and 42 job order employees.
On the other hand, Ms. Ginabelle Datolayta, a former Utilities/Customer Services Officer A (Customer Services Division) was moved to General Services Division (Administrative/General Services Officer A) while Mr. Fernando Ignacio was promoted to Utilities/Customer Services Assistant B (Customer Services Division) from Utilities/Customer Services Assistant C (Customer Accounts Division).