SMWD: Goldmine of Exceptional Employees
In this so-called 'microwave generation,' we can have almost everything we want in just a span of minutes or even seconds. Food, clothing, entertainment, and even income can easily fall into our very hands even without moving an inch in our seats.
That is why, for many members of this younger generation, resiliency, patience, and hard work seem to be rare characteristics. Many people give up half way on their projects and duties. Many employees resign after just a year or two, jumping from different jobs to another. While others are too afraid to try new things and they stay away from tasks that will stretch their limits.
Thus, seeing people, especially employees, with passion, dedication, and patience nowadays is like finding gems in a very vast area of land.
However, in Santa Maria Water District, these rare gems can be found.
In its 34-year existence, the SMWD is a proven goldmine of exemplary employees with a drive towards outstanding public service. And on December 14, 2020, it was time to recognize these gems in the awarding ceremony for the 2019 Employees of the Year and Loyalty Awardees.
'13 IS LUCKY NUMBER'
Thirteen (13), culturally believed to be a number of bad luck, turned to be a lucky number for SMWD for the year 2019 as there were 13 recipients of the Employee of the Year award.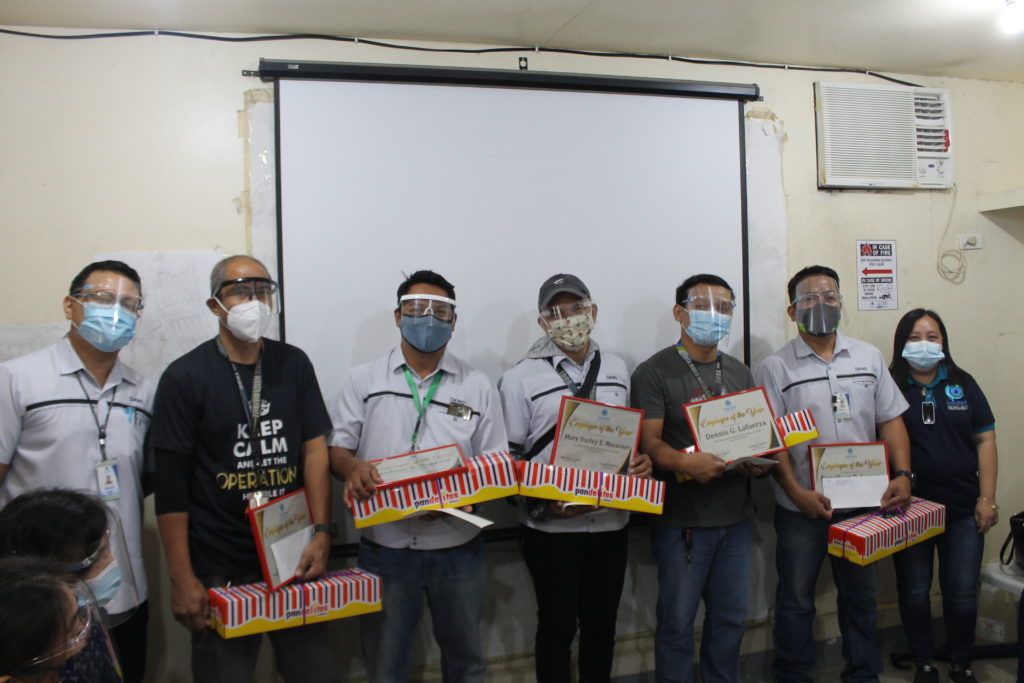 The awardees are: Romel Lazaga (Administrative); George Domingo (General Services); Marvin Cabeñan, Samuel Pacolan, and Chito Gaspacho (Construction and Maintenance); Nelson Cilot, Danilo Santos, and Rogelio Pangan (Engineering); and Solito Llanos, Engelbert Lazaro, Mary Darley Macasaet, Dennis Lafuerza, and Ardean Sagadal (Water Resource).
Winning the Employee of the Year is not an easy thing to do. To receive the award, the employees must record zero (0) tardiness and undertime, zero (0) sick leave/s, and zero (0) vacation leave/s outside of the required Forced Vacation Leave for the whole year.
The awardees received gift certificates, cakes, and certificate of recognition.
'LOYAL 'TILL THE END'
Meanwhile, seven (7) employees received the Loyalty award.
The recipients are: Jane Cooper (10 years); Ben James Guevarra, Ramon Villamin, Raquel Antonio, and Solito Llanos (15 years); Gerald Romarate (25 years); and Danilo Santos (30 years).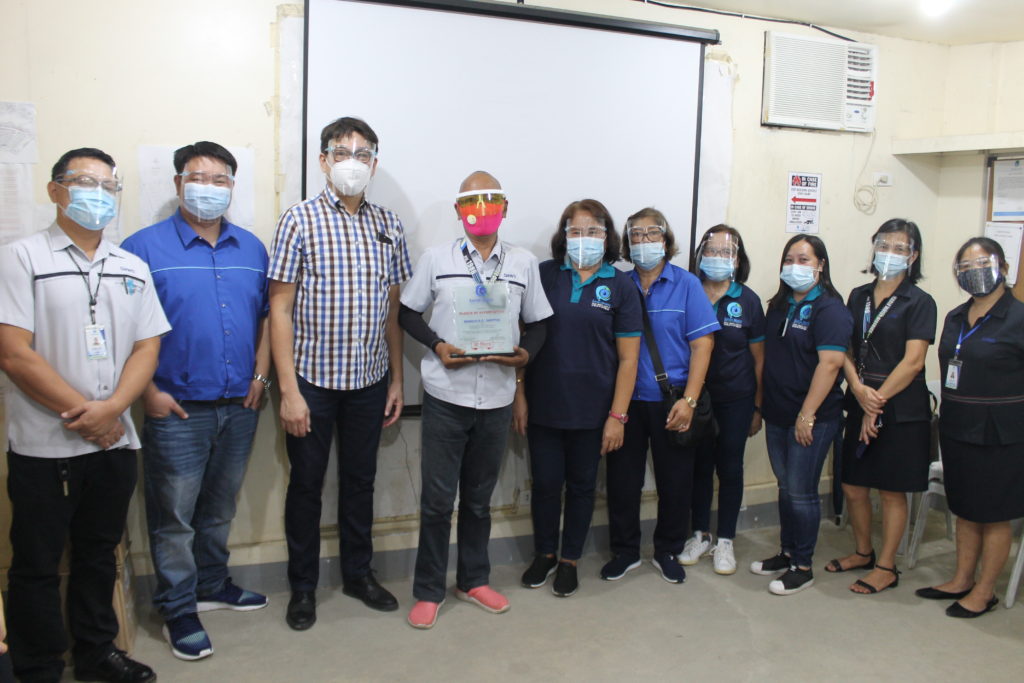 They received gifts and plaque of appreciation.
Employees must have great resilience and patience to be eligible for the Loyalty Award, for it is first given if they reach their 10th year in service. After that, they will receive the reward again every five years in service.
These employees were among those who have witnessed SMWD's humble beginnings to what it is right now. The SMWD will not reach its current status as an ISO-Certified, Category A Water District if not for their efforts. They are the epitome of long-lasting hard work and dedication.
'DON'T WORK FOR THE RECOGNITION'
To work hard every single day just to receive such award is a very superficial motivation for an employee. For these awardees, being recognized is not their goal. In the contrary, they have pushed themselves every single day, whether it's raining hard or a muscle is in pain, just to provide quality public service to all. The recipient of both the Employee of the Year and Loyalty Awards are just ordinary people like everybody else, but they were able to produce extraordinary results by letting their personal agenda take the back seat for the sake of accomplishing their tasks.
These gems are shining a light for the others to have an example to emulate. And more than just gems, they are cornerstones that support SMWD.