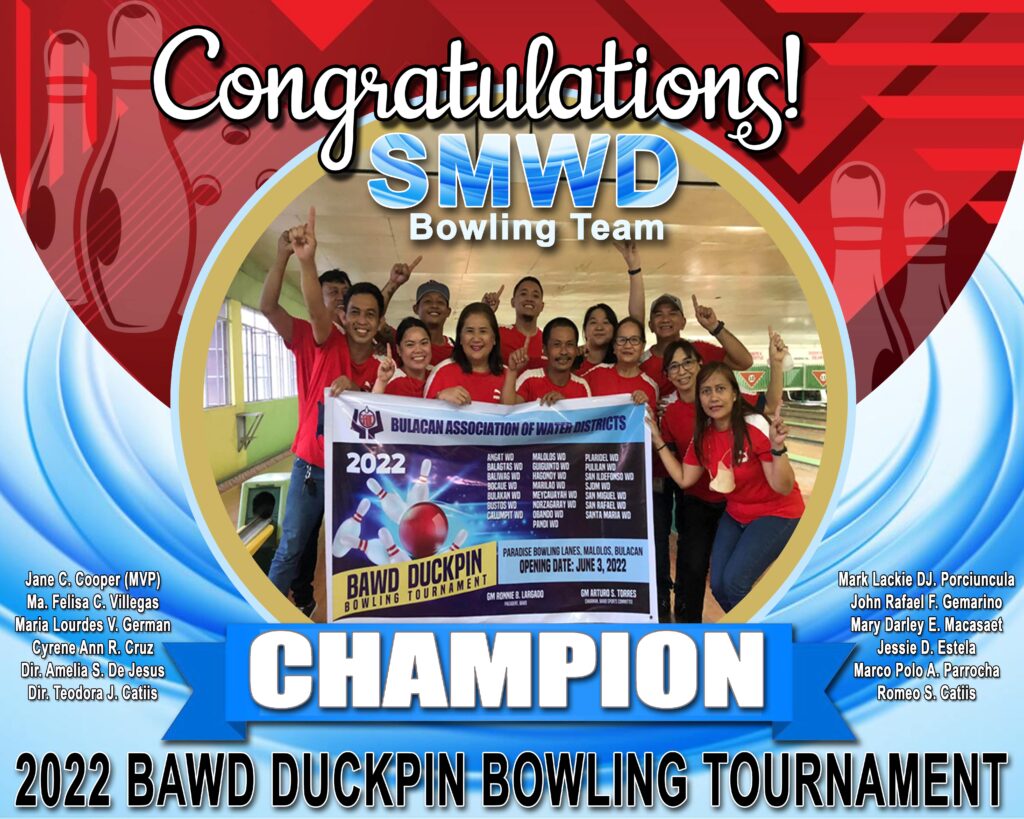 The SMWD Bowling Team bagged first place after 12 years in the recent BAWD 2022 Duckpin Bowling Championship held last August 12, 2022 at the Paradise Bowling Lanes, Malolos, Bulacan.
The COVID-19 is still raging around however with the implementation of COVID-19 vaccine and boosters and the Alert Level 1 status in Bulacan, the Bulacan Association of Water Districts (BAWD) opened and push through the Bowling Tournament on June 03, 2022.
The tournament was recreated to perceive sportsmanship and camaraderie among other water districts. It is a step-ladder game that featured bowlers from different Water Districts of Bulacan.
Aside from being the Champion, the SMWD bowling team got the Team Highest Pinfalls and players were placed the following:
#1 Top 10 Single Female
#1 Top 10 Average Female (MVP)

#6 Top 10 Single Female
#2 Top 10 Average Female

Highest Pinning Male (score of 93)

Mark Lackie D.J. Porciuncula
Congratulations SMWD Bowling Team! We are very proud of you, Kuddos!