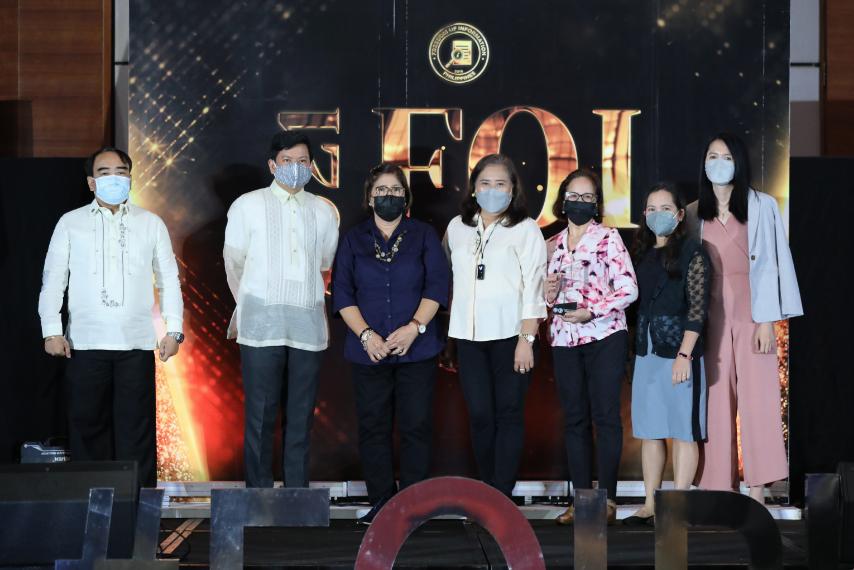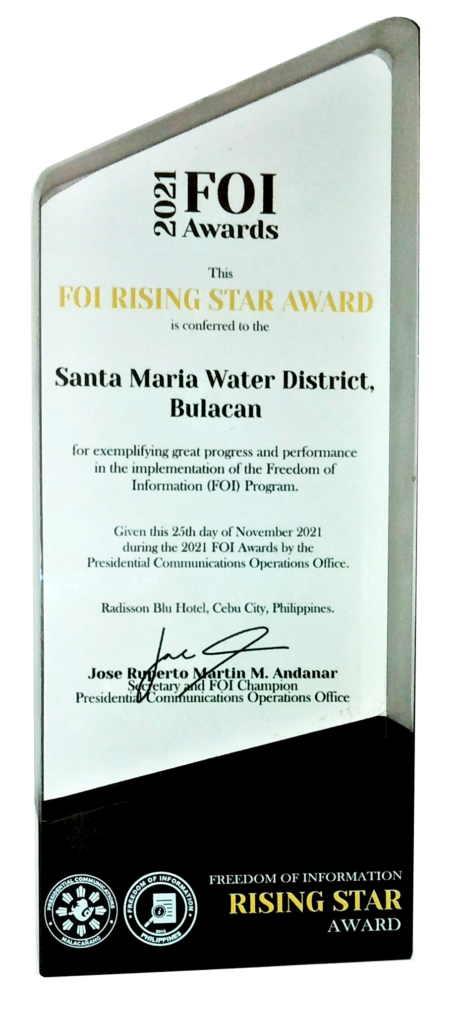 Last November 25, 2021, the Santa Maria Water District (SMWD) bagged it's very first FOI Award during the Presidential Communications Operations Office (PCOO) FOI Awards Ceremony held at Radisson Blu Hotel, Cebu City.

SMWD was given the title as FOI Rising Star for exemplifying great progress and performance in the implementation of the FOI program in the agency.
SMWD has been engaged in the program since 2018 with its goal of having more channels to serve the people in which, FOI paved the way for us to have a systematic approach in providing relevant and accurate public information. Now, having this award, we are more stimulated, inspired and fueled to achieve excellence in public service.