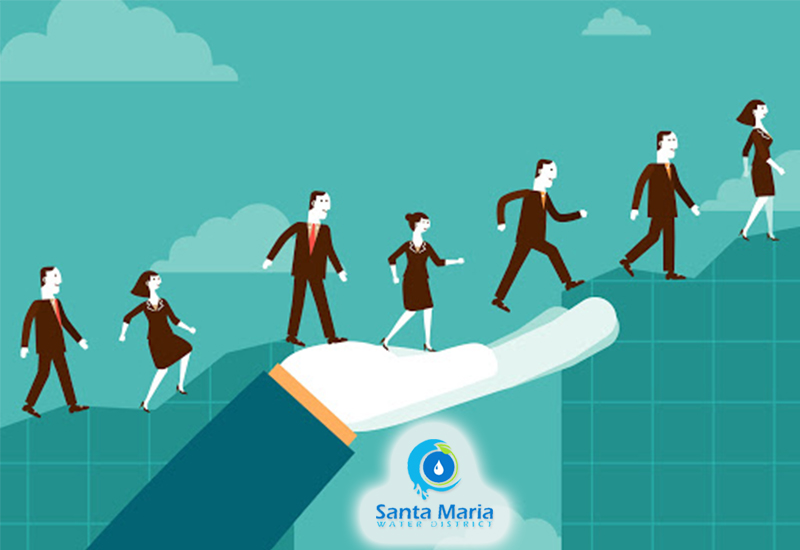 The Santa Maria Water District continued its expansion this November through the recent appointment of employees and the opening of an office extension.
The new regular personnel are Engr. Mac Daniel Alejandro (Senior Engineer A – Water Resource Division); Trisha Carmela Dela Cruz (Financial Planning Assitant B – Finance Division); and Roberto Mendoza (Driver – Office of the General Manager).
Meanwhile, seven employees were appointed into casual status, and they are: Rizza Bitque, Kathleen del Rosario and Israel Reyes (Utilities/Customer Services Assistant B – Billing Section); Louise Angelou Perez and Princess May Mendoza (Utilities/Customer Services Assistant C – Frontline Services); Rodel Ignacio (Utilities/Customer Services Assistant D – Meter Reading Section); and Mark Anthony Vigil (Administration Services Aide – General Services Division).
As of November, the SMWD has 80 regular personnel, 24 casual, and 32 Job order employees. This recent regularization follows the appointment of six personnel to regular status last October.
This series of appointment for SMWD employees is a testament that the agency is a green pasture to those who are seeking success and satisfaction for their respective careers.
In addition, the SMWD opens an office extension this November 20, 2020 for Admin Staff.
The new office, which is the former site of OG Café, is situated near the Santa Maria Parish Church and just a walking distance from the SMWD's HQ office.
It will be the home for the Office of the General, Office of the Board of Directors, and for the MIS, Human Resource, and Records Sections.
The office extension is expected to enlarge the workspace in the HQ Office, which will now be utilized solely by the Commercial Services Department.