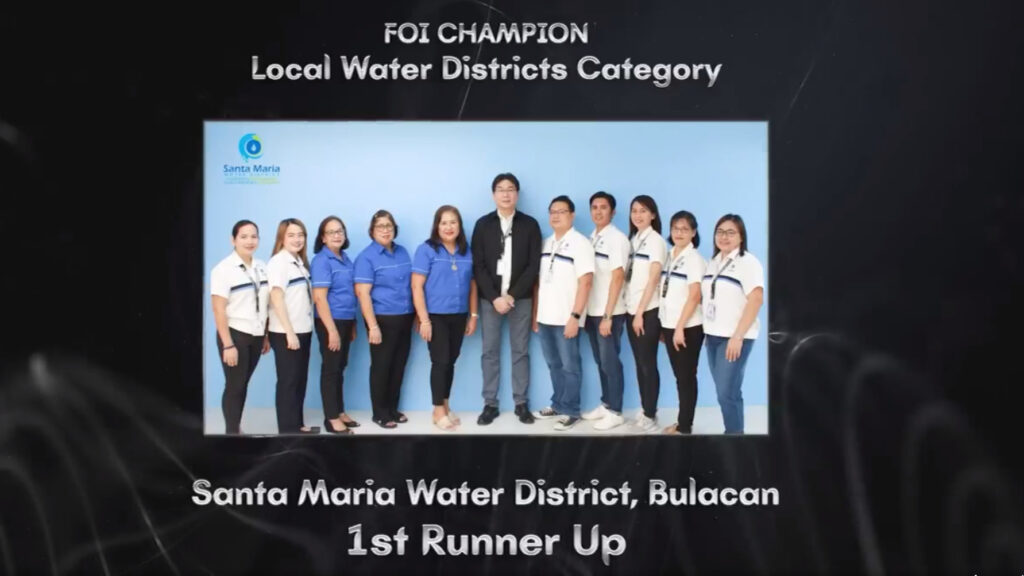 Last November 25, 2022 the FOI-PMO Team has conducted its yearly FOI Awarding Ceremony and fortunately, the Santa Maria Water District (SMWD) secured another award as FOI 2022 Champions – 1st Runner Up for Local Water District Category out of 172 engaged Local Water Districts in the Philippines.
This award has been a great leap of success for the agency from being an FOI 2021 Rising Star Awardee (for exemplary improvement on engaging into the FOI program) to already becoming an FOI Champions – Runner Up in just a span of one (1) year. This goes to show that the whole FOI team, with the support of the entire agency, has been inspired and empowered to do more after receiving its very first FOI award last year.
SMWD is surely humbled and grateful for this achievement and will certainly be fueled to achieve another step forward on excellence and public service for the years to come.
As what the saying goes, when you have started from the bottom, there is no other way but up and we have only just begun. Kudos, SMWD!