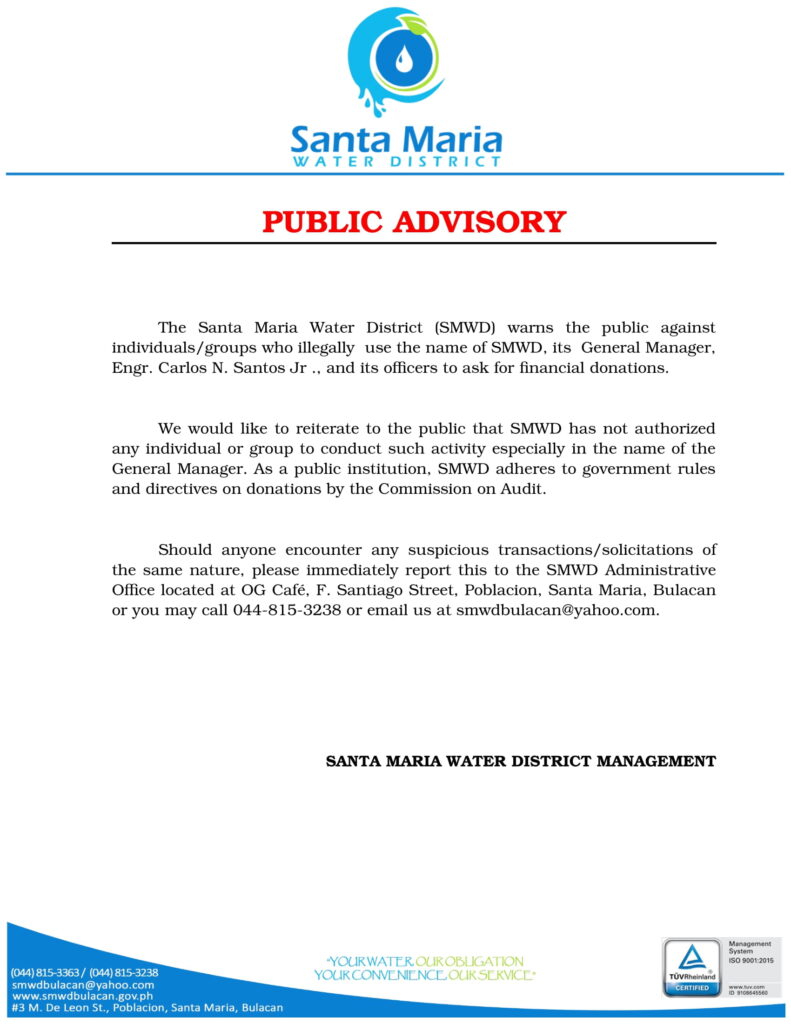 The Santa Maria Water District (SMWD) warns the public against individuals/groups who illegally use the name of SMWD, its General Manager, Engr. Carlos N. Santos Jr ., and its officers to ask for financial donations.
We would like to reiterate to the public that SMWD has not authorized any individual or group to conduct such activity especially in the name of the General Manager. As a public institution, SMWD adheres to government rules and directives on donations by the Commission on Audit.
Should anyone encounter any suspicious transactions/solicitations of the same nature, please immediately report this to the SMWD Administrative Office located at OG Café, F. Santiago Street, Poblacion, Santa Maria, Bulacan or you may call 044-815-3238 or email us at smwdbulacan@yahoo.com.